Chronic Pain? Restricted Movement?
Here at Motion Chirotheropy, our aim is relieve any pain as quickly as possible while addressing the underlying issue that is causing the symptoms.
Through patient focused chiropractor care, we help to relieve pain in athletes, hard workers, and everyday people in the Fishhawk, Valrico and Riverview community.
Chiropractic Care
We take our time to talk to you and learn about your problem and lifestyle, analyze your movements, and uncover the root cause of the issue that is affecting you.
Once the source of discomfort is detected, we will use the most effective treatments to eliminate the pain while putting you on a path to recovery.
We understand you want fast pain relief, personal attention, and the ability to keep doing what you love, and that's what we're here for.
"Pain gets a lot less frightening when you know what the cause is and you have a clear path to recovery"
-Dr. Robert Lutz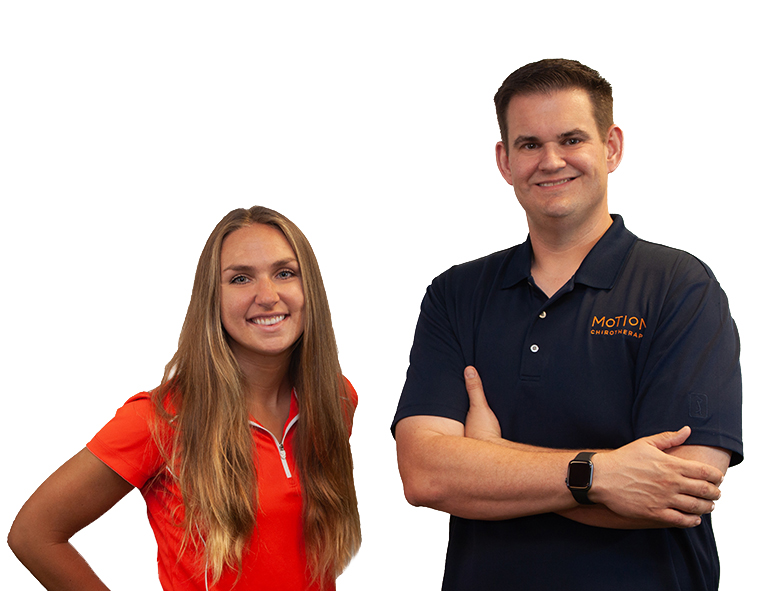 What We Treat
Dr. Lutz sees patients seeking relief for a variety of medical diagnoses and pain presentations including:
Arthritis

Carpal tunnel syndrome

Degenerative joint disease

Difficulty walking

Hip pain
Impingement syndromes

Joint pain

Lateral/medial epicondylitis

Muscle spasms

Overuse injuries

Pinched nerves

Piriformis syndrome
Post-surgical back pain

Radiculopathy

Regional pain syndrome

Sacroiliitis

Shin splints

Soft tissue adhesions

Sprains and strains

Torticollis
Chiropractic Treatment Options
Depending on your condition, we may offer any combination of the following treatments to help you achieve relief and recovery as quickly as possible: