Chronic Pain? Restricted Movement?
Here at Motion Chirotheropy, our aim is relieve any pain as quickly as possible while addressing the underlying issue that is causing the symptoms.
Our goal is to expedite path the path to recovery and achieve permanent results.
Through patient focused chiropractor care, we help to relieve pain in athletes, hard workers, and everyday people in the Fishhawk, Valrico and Riverview community.
Chiropractic Care
We take our time to talk to you and learn about your problem and lifestyle, analyze your movements, and uncover the root cause of the issue that is affecting you.
Once the source of discomfort is detected, we will use the most effective treatments to eliminate the pain while putting you on a path to recovery.
We understand you want fast pain relief, personal attention, and the ability to keep doing what you love, and that's what we're here for.
"Pain gets a lot less frightening when you know what the cause is and you have a clear path to recovery"
-Dr. Robert Lutz
What We Treat
Dr. Lutz sees patients seeking relief for a variety of medical diagnoses and pain presentations including:
Arthritis

Carpal tunnel syndrome

Degenerative joint disease

Difficulty walking

Hip pain
Impingement syndromes

Joint pain

Lateral/medial epicondylitis

Muscle spasms

Overuse injuries

Pinched nerves

Piriformis syndrome
Post-surgical back pain

Radiculopathy

Regional pain syndrome

Sacroiliitis

Shin splints

Soft tissue adhesions

Sprains and strains

Torticollis
Patient Centered Treatments
TESTING ○ ASSESSMENT ○ IMPLEMENTATION
Performance Care
It's common for us to have athletes come into our office to get an injury treated, but more often than not, a non-traumatic injury is the result of body mechanics not functioning appropriately. This means that if we were to just treat the injury itself and then send that athlete back to the sport that caused the injury in the first place, they would likely end up injured again. This is why in all of our treatment plans we perform a head to toe joint evaluation. Yes.
From your neck down to literally how your big toe is functioning, we evaluate how that joint is performing when you run, pitch, jump, etc. Not only does this approach keep our athletes out of injury, but it can make them to pitch faster, run harder, and jump higher.
Generalized training and conditioning with the team or even sport-specific with most trainers does not account for every athlete's individualized anatomical abilities. They train for the sport requirements and not what that athlete may be able to safely perform, so ultimately, it ends up training compensation patterns that result in injury or decreased performance.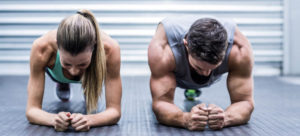 Our physicians are trained in techniques that many professional athletes and teams utilize to keep their players performing at their highest ability, safely.
Throughout the MLB, NHL, NFL, and even at Westside Barbell, which produces arguably the strongest powerlifters in the world, you can find the same techniques and protocols in our office.
Athletes we love to work with: runners, swimmers, pitchers, golfers, weightlifters, and all youth and high school athletes
Chiropractic Treatment Options
Depending on your condition, we may offer any combination of the following treatments to help you achieve relief and recovery as quickly as possible: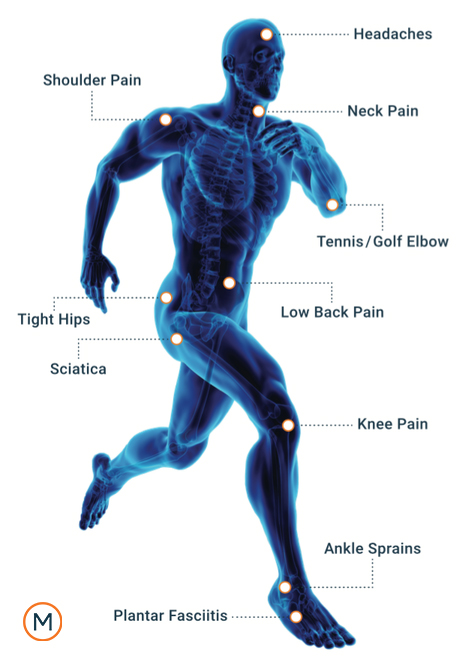 Have Questions? We're here to help!